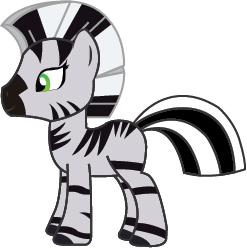 Sunrise Shimmer
is a young zebra who was adopted by 
Sunset Shimmer
. And her dragon
Solar Beam
is a "Windstriker".
Backstory
Edit
Sunrise lived with her Family in Africa. But one day her family was killed by lions, and she was alone, however she found a Windstriker egg and the baby Windstriker hatched, and she named it "Solar Beam". Then she was found by Sunset Shimmer who was restarting her life, seeing the 2 sad and alone she makes a campfire and Sunrise explains her story. Seeing this, Sunset decided to take her and Solar and adopt them.
Personality
Edit
Relationships
Edit
Main Weaponry
Edit
Green/Yellow Lightsaber/Blaster Rifle (constructed in "Sunrise's Path of a Jedi")
M203 Grenade Launcher (standalone)
Serbu-shorty shotgun
Kel-Tac P11 Pistol
Ad blocker interference detected!
Wikia is a free-to-use site that makes money from advertising. We have a modified experience for viewers using ad blockers

Wikia is not accessible if you've made further modifications. Remove the custom ad blocker rule(s) and the page will load as expected.