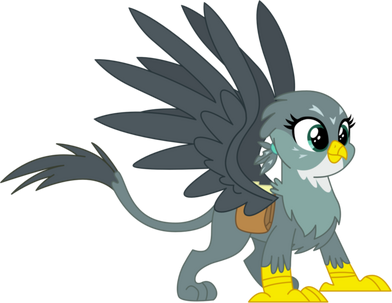 Gabby
, short for
Gabriella
, is a female griffon youngling that the Riders and their friends found stuck on the new Xenomorph Planet. Who becomes the Padawan learner of
Princess Ember
.
Backstory
Edit
Personality
Edit
Gabby is very cheerful and excitable, prone to fits of elated squealing and cheering. Unlike most griffons, who are perceived as unfriendly, short-tempered, and greedy, Gabby is kind, considerate, and helpful. She enjoys helping others purely for the sake of it.
Physical Appearance
Edit
Skills and Abilities
Edit
Main Weaponry
Edit
Heckler & Koch MP5A3 sub machine gun (with M203 Grenade Launcher)
Para-Ordnance P-14 Limited Pistol
Para-Ordnance P-18 Pistol
Ad blocker interference detected!
Wikia is a free-to-use site that makes money from advertising. We have a modified experience for viewers using ad blockers

Wikia is not accessible if you've made further modifications. Remove the custom ad blocker rule(s) and the page will load as expected.